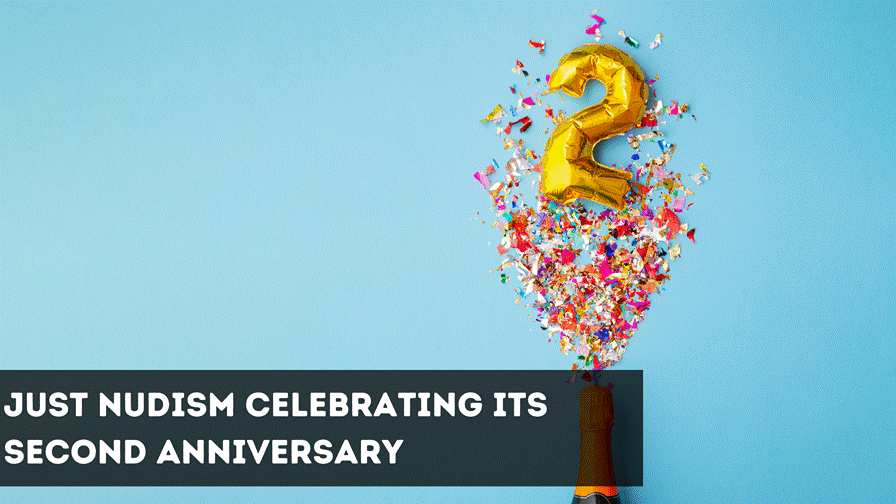 The beginnings
It will be two years since we started Just Nudism on the 25th of December 2019. I can't believe that we have made it so far. It was just my husband and me. I had a lot of doubts and uncertainty at the beginning. I thought I would start with a nudist blog and have a chatroom at first, but nudist social media was always my dream. So, after some discussions with my husband and a couple of my nudist friends, they encouraged me to go ahead and follow my heart. A dream to have a place to help nudists worldwide connect and build friendships. My main goal was to support a culture of freedom, self-esteem, and body acceptance. I wanted through this Just Nudism to emphasize that Nudism or Naturism have nothing to do with sex. I like for this place to be an honest and friendly nudist community, where we can all express ourselves safely.
Dedication
The question was, am I going to be able to administrate and run such a big platform? I will have too many users, and each has their own opinions and preferences. What about my financial investment? Am I going to succeed in having this place pay for itself? What about my time? How many hours do I need to work on this project every day?
But, if I keep discussing my fears and doubts, I don't think I would be able to start at all. So, I decided that it was time to go ahead and begin the project.
The question now is, what name should I pick for it?
And yes, Just Nudism was the perfect name. It has the message I believe in, Just Nudism, nothing more, nothing less. Since Just Nudism was created, I have dedicated at least ten hours of my daily life to it. It is funny how my husband always reminds me that "This is a full-time job + 2 hours every day." And my answer was always the same "Yep, I know, and I love it!"
Challenges and milestones
We went through many challenges, difficulties, and milestones—website design, bug tracking, moderating the site, moderating the chatroom, making sure to weed out all the freaks, answering emails, advertising the site, and MORE. But after two years, we were able to reach a position where our brand is now the best in the naturist and nudist social media world.
Celebrating our second anniversary
We are celebrating our 2nd anniversary after reaching more than 20K family members. Our members are our biggest asset. We want to thank every single one of you for making this dream come true.
Love you all!