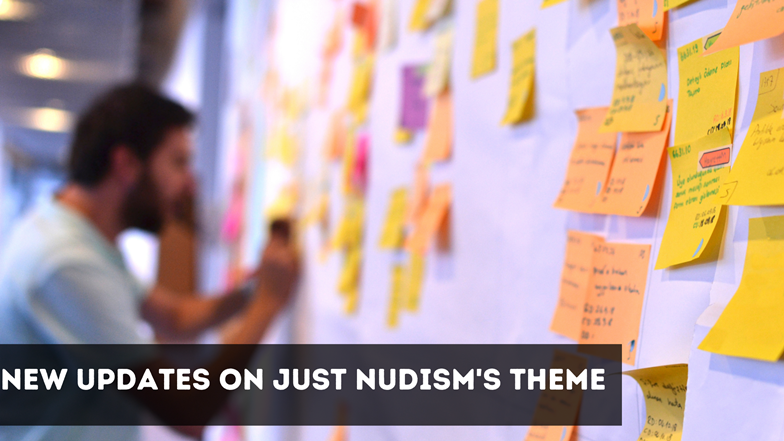 Our new updates are:
1- Profile Edit: it will become one page with tabs underneath the profile with a new title (Account Settings), which includes the following tabs:
A- Profile Tab: Includes the settings and information of the user's basic profile information such us, username, name, age, email address, profile picture. Etc.
B- Preferences Tab: Includes the settings of subscription to Just Nudism newsletter, Favorite Time zone, The settings of the incoming 1-on-1 video calls.
C- Mail Notifications Tab: Includes the settings of all types of notifications on Just Nudism.
D- Messenger Tab: Includes the settings of messenger's pop-up window.
E- Privacy Tab: Includes the settings of the permission access to all the user's contents on Just Nudism.
F- Account tab: Includes the settings of password and the profile deletion.
2- Newsfeed photos will have smart colored backgrounds.
3- Contest photos can be rotated.
4- Profiles Landing Tab: When visiting another user's profile, the first landing page will be the users about tab, where you can see the user's info first.
5- The Sign-Up page: After finishing their initial information as new users, the new users will no longer have a separate page for their registration; instead, they will be landing within their profile page to finish all the required info.
6- The verification badge is now blue.
7- Replies and Comments (Bugs resolved).
8- Protected Albums on the newsfeed (Bugs Resolved).
More to come!